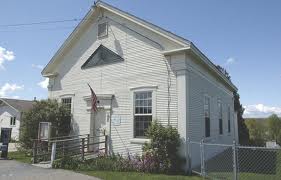 Physical address
Monkton Town Hall
280 Monkton Ridge
North Ferrisburgh, VT 05473
Mailing address
Monkton Town Hall
P.O. Box 12
Monkton, VT. 05469-0012
Phone:  802-453-3800
Fax:  802-453-5612
Hours
Mon 8:00 am -1:00 pm
Tues 8:00 am -1:00 pm and 4:00 pm -7:00 pm
Wed 8:00 am – 11:00 am (Listers only)
Thu 8:00 am – 1:00 pm and 4:00 pm – 7:00 pm
Fri 8:00 am – 1:00 pm
Closed Sat and Sun
---
---
All Town officials can also be contacted via email
Frequently Asked Questions
Where do I apply for a dog license?
Dog licenses are handled by the town clerk's office and are due each April 1st.  Cats do not require a license.
How do I get a building permit?
To get a building permit you will need to speak with the town Zoning Administrator.
When are property taxes due?
Property taxes are due in the town office by November 15th.
Checks should be written payable to the order of the 'Town of Monkton'.
Taxes paid by mail must be postmarked prior to November 15th.
The town of Monkton is not responsible for mailed tax payments not received. See the town policy for payment of property taxes in the document library section of this website.
When are property tax bills mailed?
Bills are mailed late August to early September to the owners of Monkton properties as of April 1st of that year. If you purchased land and/or a residence in Monkton after April 1st you should call the town office at 453-3800 to ask that a copy of the bill be mailed to you.
What happens if my property tax payment is late?
Payments or portion thereof, received after the due date are subject to a 1% interest charge plus a 2% collector's fee if paid in full within ten (10) days of the due date, and to 1% per month interest charge (1.5% per month after the first three months) and an 8% tax collector's fee if paid thereafter.
Where can I take my recycling? Is there a fee?
The recycling center is open on the 2nd and 4th Saturdays of each month from 9:00 am to 12:00 pm. The center is located next to the town garage at 4047 States Prison Hollow Road and is run by the Monkton 4H group. There is no fee to drop off recycling items. The town pays for this service as a part of its operating budget.
Where is the town post office?
The Monkton, VT (05469) post office is at the Monkton Fire Station, 3747 States Prison Hollow Road in Monkton.
Postal services and post office box rentals are available.
There are no rural deliveries from this post office. Rural deliveries are made from the Starksboro, Bristol, New Haven, North Ferrisburg, or Hinesburg post offices, depending on where you reside in Monkton.
Where do I register to vote?
You can register to vote at the Monkton town offices. Speak to our town clerk and she will be happy to assist you! You will need to provide either your driver's license number or the last four digits of your social security number.