Meeting Information
The Monkton Planning Commission meets on the 1st and 3rd Tuesdays of each month at 7:30 p.m. in the Monkton Town Hall.
The Planning Commission will often meet once a month in the summer; please check "MPC Agendas." Agendas are posted a week before the meeting.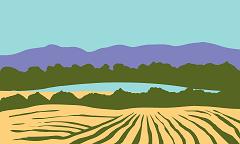 Our email address is:  planningcommission@monktonvt.com
Current Monkton Planning Commission Members:
John C. Brace, Sr.
Marilyn Cargil, Co-Chair
Peter Close
Foster Collette, Non-Voting Student Member
Gayle Chellis Grim
Wendy Sue Harper, Co-Chair
Ivor Hughes, Clerk
Lee Mahony
Town Plan and Unified Planning Documents
********************************* *********************************
New Posts
The Planning commission is please to tell you that a summary of Amanda N. Fishbin's 2016 thesis on rock and water chemistry in Monkton is now available as is Amanda N. Fishbin's complete thesis. It may be reviewed at: http://monktonvt.com/boards-and-committees/planning-commission/project-reports/
You may also find it by going to the Monkton website at www.monktonvt.com and then clicking on the: "Boards and Committees" and "Monkton Planning Commission" and "Project Reports" tabs.
It is in the first section under project reports, titled: "Vermont Geologic Mapping and Well Data Study for Monkton," which also includes John Van Hoesen's 2016 Final report summarizing the surficial geology and hydrogeology of Monkton, which has some amazing geologic and hydrologic maps of our town.
This work was completed thanks to a grant from the State of Vermont and the Vermont Geological Survey and the efforts of many volunteers in Monkton. Thank you all.
*********************************
Link to Town Email Login Page
*********************************