General Duties and Services provided by the Town Clerk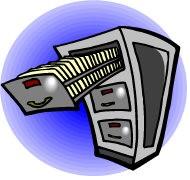 Issues dog, marriage, and civil union licenses.
Issues motor vehicle renewals
Notarizes documents
Records deeds, mortgages and liens.
Administers the Freeman's Oath for voting.
Mails requested absentee ballots for voter applicants.
Records certified copies of military DD 214 discharge papers for military personnel.
Issues Green Mountain Passports.
Click here for Schedule of Town Clerk Fees  Please note that this fee schedule is old and may be out of date – please contact the Town Clerk at 453-3800 or townclerk@monktonvt.com
Town Meetings and Local Elections – Information for citizens courtesy of the Secretary of State