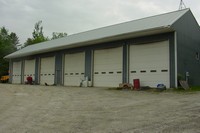 Price increases affected almost everything we tried to do on the roads in '07, from the price of equipment fuel to the cost of hot mix for repaving. We were able to get the bridge on Bristol Road widened from a grant we received in 2006.
Some driveways that slope to a town road allow water to run down and cause problems of ice in the winter and potholes in the summer. If you see this happening in your driveway, please try to fix it and that will make it safer for everyone.
The following are a few increases we have seen in the latter part of '07 that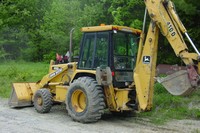 will play a big part in 2008′s budget:
Gravel is up about 5%
Salt is up $2.12 a ton, plus there is a fuel charge.
Equipment fuel is up $1.19 a gallon and still rising.
Hot mix is up another $6.64 a ton.
Wayne Preston, Road Commissioner
Town Garage
453-3263
4047 States Prison Hollow Road
Bristol, VT 05443