Gotta Love That Flag:
The Monkton Community Coffeehouse is putting in an order for our town flag. They are $25 each. Once we receive payment for at least 50 flags, we'll submit the order and let you know when they are ready to be picked up.
Payment deadline is Monday, September 26th, so send in your check today!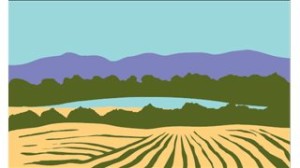 Flag info:
- Artwork by Linda Reynolds
- Standard 3′x5′
- Metal grommets
- Durable outdoor fabric
- $25 each
To purchase a flag, please send a check for $25.00, payable to the "Monkton Community Coffeehouse" and mail it to:
Monkton Community Coffeehouse
PO Box 12
Monkton, VT 05469
You may also stop by the Town Hall and leave your payment with our Town Clerk, Sharon Gomez. Be sure to leave your contact information so we can let you know when they arrive. If you have any questions, please contact Callie Brynn at ecbrynn@gmail.com